From a small engineering firm to a global innovator
Today, OAS AG is one of the leading vendors of industrial line and Weighing technology. Over almost 40 years on the market, the formerly small engineering firm has developed to a globally acting company – located at several points in Germany and cooperating globally in sales and distribution.
Today, about 260 employees at the locations in Bremen, Berlin, Bochum, and Augsburg develop efficient solutions in the fields of plant engineering, production control, weighing technology, yard management, and IT solutions. And the still owner-operated company dates back to 1982.
The Bremen motto of merchants "Wa(a)gen un Winnen" (venturing in weighing and winning) runs all the way through the company history.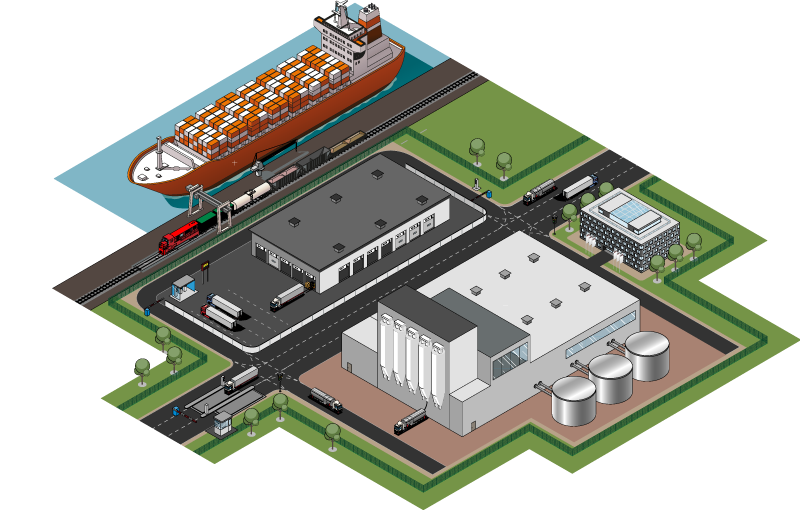 Thorough understanding of processes
Purposeful & solution-oriented
That is what OAS AG stands for with its well-established business segments. In cooperation with our customers, we develop custom-fit concepts for the most different industry segments and companies – for small and medium-sized companies up to industrial groups.
From a pioneer in Weighing technology the owner-operated company has developed into a leading supplier of industrial weighing and line technology and, meanwhile, offers a wider range of solutions.